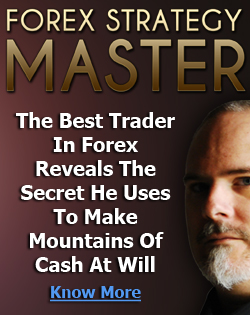 When I first began my own venture into forex trading, the entire world opened up to be an exciting, mystifying experience.
With so much to learn, it seemed at times overwhelming.
I found website after website offering training, products, systems, indicators, courses, you name it!!  There were so many vendors seeming to sell the "holy grail" of trading in the form of a system or educational course.  I had no idea which direction to go or what was important.
It literally took years before I could comfortably say I had what it took to make it as a trader, and this journey required so many thousands of dollars spent on this system and that, a course covering this and a membership that gave me access to information on that.  Overall, I had to learn how to trade by stitching together various puzzle pieces and throwing out those that didn't matter.
But what if there was simply a way for a new trader, or let's be honest, most of us a few years into the trading game still not succeeding to buy A SINGLE PRODUCT, and get education, psychological training, a fantastic system that worked, and the necessary support to go with it to help with the learning process??
Looking back on my years of trading, if I had to teach someone, that's how I would put it together and save everyone a whole lot of time and trouble.  Marc was kind enough to share with me Russ Horn's "Forex Strategy Master" program for my analysis and that's pretty much what I found.
Review of Russ Horn's Forex Strategy Master
First off, Forex Strategy Master (FSM) is NOT an online product!!  Yup, if you get this course, you actually get a package in the mail!  May sound novel in this digital day and age, but I see real value in something I can hold in my hand, since I have spent literally thousands of dollars for a few downloadable indicators and some pdf's to go with it on some of the most expensive trading systems available on the market.
As I got a new computer or moved, I would either lose what I spent money on or have a hard time pulling the system back together on the new computer!  Russ Horn's product however, can be put in a box, and accessed at any time you need it.  That being said, he has not slouched on the power of the digital world by integrating the physical DVDs you get with the system with a members section and live webinars for both support and enhancement of the system.  Sound interesting?  Let's check out what else I found with Forex Strategy Master:
Complete DVD Library:  The entire course, system and educational materials comes shipped to you in a physical DVD collection.  It can be viewed on a computer, or you can pop it into your entertainment system and watch it on TV.  None of the video clips are too long and the course can be digested in small chunks or watched for hours if you prefer.  It makes it very engaging for people that don't have a lot of time in one sitting while allowing those who really want to "dive in" have tons of content to get through.
Start To Finish Educational Course:  Whether you have never traded before, or have experience and are trying to put it all together to finally be profitable, FSM gives you tons of education and information from the basics on things such as charting, forex in general, and candlestick formations all the way through putting the pieces into place using their custom system for entries and management including trade psychology.
Powerful System For Trading:  Of course, what "forex trading business in a box" would be complete without a working, awesome system??  That is included as part of FSM and covered in great detail in the learning material.  There are custom indicators and tools that make up the actual trading system, and Russ goes over each part of using the system from setup, stops and take profits, not to mention trade management.
Examples are given and he attempts to cover each and every question one may have about using this system.  So far, from my limited use of the system (since I just got it!), it seems very easy to learn and use.  AS a huge bonus, the trades taken so far have ALL turned into winning trades!!  I know this probably won't be the case forever, but it sure beats spending money on something that DOESN'T work right away!!
Support, Questions, and More Support:  One of the best things about this program is that Russ attempts to handle most of the questions and support through an excellent set of videos and the training program itself.  He is very, very thorough in teaching the system from basics to actual trades.  Although that is enough for many people, he didn't stop there.  He also does live webinars (recorded for future viewing) where he takes questions from YOU the user.  Also the in-depth members area allows members to get connected to the right support for their needs including email directly with Russ.
Comprehensive Business In a Box:  One of the things that impressed me the most about the Forex Strategy Master is the fact that it is a complete trading approach in one single package.  I have spent years and countless dollars at so many different venues learning various aspects of the business.  I wish I would have had a product like this when I started to consolidate the important skills necessary to trade, a working system, and a great support structure for those inevitable questions along the way.
Overall, I am very impressed with Forex Strategy Master.  I would recommend this product to anyone looking for a holistic approach to trading.  From understanding the basics to focusing on how to actually trade for a living, Russ Horn's Forex Strategy Master is something definitely worth checking out!
To find out more CLICK HERE
Author: Omar Eltoukhy
Review of Russ Horn's Forex Strategy Master